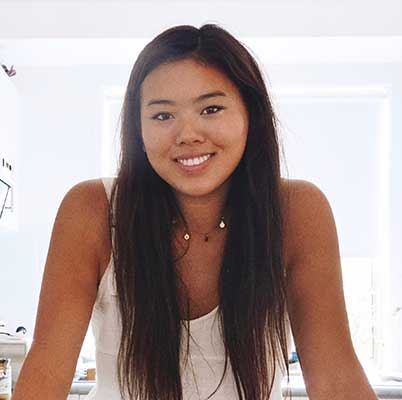 LUSH customer judge Elizabeth is passionate about local communities, sustainable living, and food justice.
She was able to heal her own inner wounds through food and has since been inspired and empowered by local food movements around the world. She's shared her conscious living journey online since high school and has found a voice on her Instagram platform of 24,000+ people.
Elizabeth will graduate from Cornell University in May 2019 with a major in International Agriculture & Rural Development and minors in Community Food Systems and Education. For her junior year of college, she spent a year travelling and learning about different approaches to sustainable living, studying green cities in Freiburg, Germany and alternative living in Byron Bay, Australia.
She received her Permaculture Design Certificate from Finca Tierra in Costa Rica and Permaculture Due Diligence from Rancho Mastatal.
I applied to be the customer judge of the Lush Spring Prize because I wanted to be part of an incredible project and group of people doing the work to heal our broken world.